 AKTUELLE INFORMATION
Seit dem 08.12.21 wird der Zugang zu den Stores auf 2G beschränkt. Die Geschäfte kontrollieren die Nachweise direkt am Eingang.
Der Zugang in das Center sowie in die Geschäfte des täglichen Bedarfs ist weiterhin für alle möglich. Eine Maskenpflicht besteht in der gesamten Mall.
Gastronomieangebote setzen einen 2G+ Nachweis voraus.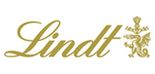 Lindt
Open today
From 10:00 AM to 8:00 PM

0208-88234377
Visit the new Lindt store at Centro - the place to be for all chocolate lovers.
Opening Hours
Monday

· From 10:00 AM to 8:00 PM


Tuesday

· From 10:00 AM to 8:00 PM


Wednesday

· From 10:00 AM to 8:00 PM


Thursday

· From 10:00 AM to 8:00 PM


Friday

· From 10:00 AM to 8:00 PM


Saturday

· From 10:00 AM to 8:00 PM


Sunday

Closed